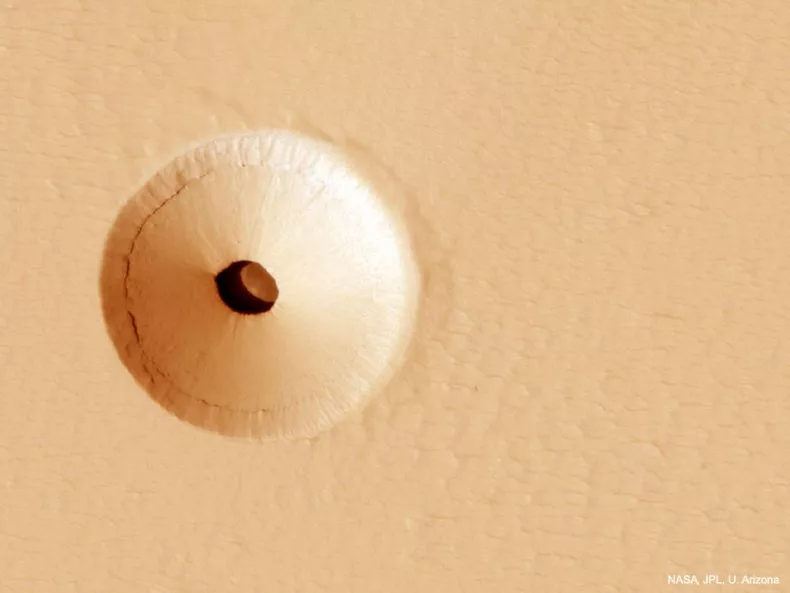 A photograph taken by the Mars Reconnaissance Orbiter (MRO) in 2011 has recently been released, showing what appears to be a sizable underground cavern on the slopes of Pavonis Mons, a Martian mountain standing 46,000 feet tall, higher than Mount Everest.
The possibility of underground caves on Mars is exciting for (at least) two reasons: if there's any evidence of past or present life on Mars, this would be a good place to look, and it's possible that such a site could host potential human settlements. The subsurface aspect of the site would protect from the sun's radiation, and the cave is big enough to make it worth exploring.
A rover to Mars has been scheduled to launch in 2020. This cavern would be a prime target for exploration to evaluate the possibility of human colonization and to search for fossils of any lifeforms that may have been able to thrive beneath the surface of Mars. Either route of exploration could lead to an important discovery about life on Mars: whether it exists or once existed, or whether Mars could be suitable for life in the future.